[ad_1]

Dec 9, 2021; Minneapolis, Minnesota, USA; Minnesota Vikings safety Harrison Smith. Mandatory Credit: Brace Hemmelgarn-USA TODAY Sports.
In 2015, the Minnesota Vikings went 11-5 to win the NFC North title. A year later, they started 5-0 before losing four straight and six of seven to finish the year with an 8-8 record. Much of that team is no longer around, but now at 5-1 through six games — as that team was — Kevin O'Connell will look to avoid a similar outcome.
Unlike 2022, the Vikings were coming off a good season in 2015. Winning 11 games, expectations were high for Mike Zimmer's squad. When they started 5-0, including a close win against the Green Bay Packers, expectations went through the roof. Then, Minnesota got bludgeoned by the Philadelphia Eagles, and the wheels fell off.
Here's why a repeat shouldn't be expected this time around.
1. Philadelphia Didn't Define Them
The Vikings faced the Eagles in Week 2 this season, and they did so coming off an impressive victory over their top division rival. Playing in Philadelphia never presents an easy opportunity for a win, but Jalen Hurts has this team rolling on another level in 2022.
Even just two weeks into the year, that was going to be a tough game, and there's no denying that O'Connell's team got punched in the kisser. Losing by 17 points, Minnesota was outplayed and outcoached. When that happened in Week 7, off a bye, in 2016, it created a snowball effect.
This year, the Vikings immediately responded. Looking to substantiate the Packers victory, Minnesota has won four straight since their tilt with the Eagles. While they have been close and, at times, ugly games, they've persevered through adversity to come out on the good side of the scoreboard. It seems that the leadership of this team has guys in a place where each week is a new opportunity, and there isn't room for a carryover effect.
2. Coaching Is an Asset
It's hard to suggest that Vikings fans had soured on Zimmer that early in his tenure with Minnesota and equally that O'Connell has it all figured out just weeks into his career.
However, the vast difference in personality and process between the two couldn't be starker. Zimmer demanded buy-in through a brazen personality, which is probably why his head coaching career did not begin until he was nearly 60 years old. O'Connell has seemed to work through empowerment and desired buy-in, which often leads itself to shared responsibility by all parties.
Then, there's the way Minnesota aligns with the style of football as a whole. This isn't just a ground-and-pound team with a set number of times Dalvin Cook needs to run up the middle. Kirk Cousins is given the liberty to use his wide receivers, and a sport where scoring is at a premium now sees a Vikings offense aligned with that same principle.
3. Consistency at Quarterback
Knock on wood if you must, but Kirk Cousins has been among the healthiest quarterbacks in football since his debut. He's remained on the field for good and bad teams and emerged healthy despite taking his lumps. Outside of a medical decision that even a self-suggested bubble couldn't prevent, you can generally expect him to be on the field each week.
Teddy Bridgewater went down before the 2016 season in what looked like a career-ending injury. Zimmer took it hard, and Rick Spielman swung a deal for oft-injured Sam Bradford. The Eagles starter was good when healthy but rarely strung together that ability, and even while making 15 starts for Minnesota, the panic button got pressed before Week 1.
There's no denying that injuries continued to decimate the 2016 team, and they can rear their head at any time. That season Minnesota had a league-best 24% chance of winning the Super Bowl through five weeks, and never reaching the playoffs is hardly something fans were ready to consider. This team needs to stay healthy, but they also have much more talent and better leadership to bring them across the finish line.
---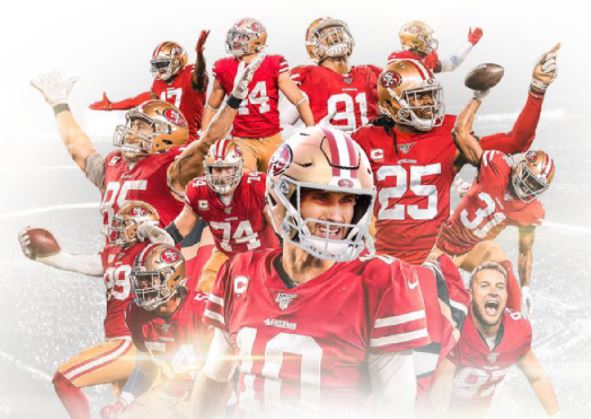 ---
Ted Schwerzler is a blogger from the Twin Cities that is focused on all things Minnesota Twins and Minnesota Vikings. He's active on Twitter and writes weekly for Twins Daily. As a former college athlete and avid sports fan, covering our pro teams with a passion has always seemed like such a natural outlet.


[ad_2]

Source link