Kirk Cousins
Each week, VikingsTerritory tracks the Minnesota Vikings odds of reaching the postseason, starting with pre-Week 1 all the way to Week 18.
Various probability sources are tracked and centralized in one spot for reference.
This is the Vikings probability meter before Week 8 — a home contest versus the Arizona Cardinals. Before the bye week, Kevin O'Connell's team won its fifth game of 2022, beating the Miami Dolphins, 24-16, in Week 6.
FiveThirty Eight = 93%
Change from Last Week = +1.0%
FiveThirtyEight decided after the Vikings bye week that Minnesota was the 6th-best team in football with the 5th most-likely odds to reach the playoffs.
The Vikings now seem like a reasonable pick to win the NFC North, which would be their first such triumph since 2017. The Green Bay Packers have seized the division in every season since 2019. However, now, Minnesota has a 2.5-game lead on Green Bay, plus the temporary tiebreaker from defeating the Packers in Week 1.
Football Outsiders = 90.6%
Change from Last Week = +1.7%
The Packers loss in Washington aided the Vikings playoff probability by a whisker. It also enhanced Minnesota's odds of winning the NFC North. According to Football Outsiders, the Packers playoffs hopes are fading — rapidly.
Too, the San Francisco 49ers, Tampa Bay Buccaneers, and Atlanta Falcons lost. All three teams owned 3-3 records heading into Week 7. They're now 3-4 in unison.
Sportsbooks = 93.3%
Change from Last Week = +1.0%
Minnesota's odds per sportsbooks of reaching the postseason increased after Week 7, as the Vikings stand atop the NFC North while Green Bay shot itself in the foot for a third straight week.
The Vikings playoff moneyline right now is -1400.
PlayoffStatus.com = 92%
Change from Last Week = +2.0%
This site leans heavier on wins' and losses' impact on the postseason. It doesn't factor in predictive, intuitive measures like FiveThirtyEight. It considers the Vikings as honest-to-goodness playoff contenders. According to the site, the Vikings are the third most-likely franchise to reach the postseason. When the season began, the site listed the Vikings at 43%.
The Vikings take on the Arizona Cardinals in Week 8 at U.S. Bank Stadium and are 3.5-point favorites.
---
---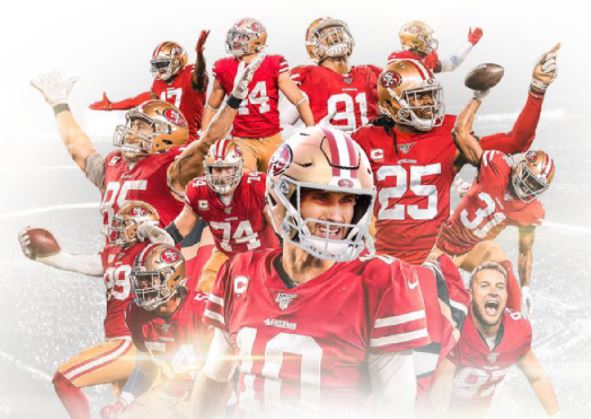 ---
Dustin Baker is a political scientist who graduated from the University of Minnesota in 2007. Subscribe to his daily YouTube Channel, VikesNow. He hosts a podcast with Bryant McKinnie, which airs every Wednesday with Raun Sawh and Sally from Minneapolis. His Viking fandom dates back to 1996. Listed guilty pleasures: Peanut Butter Ice Cream, 'The Sopranos,' and The Doors (the band).