[ad_1]

Sep 19, 2022; Philadelphia, Pennsylvania, USA; Minnesota Vikings offensive tackle Christian Darrisaw. Mandatory Credit: Eric Hartline-USA TODAY Sports.
Before the season began, I gave my opinion on who the Vikings top 5 players were entering the 2022 season. The bye week is the perfect time for reflection on how the season has started. It comes slightly early this year for the Vikings in Week 7, but six games are ample time for the players to begin settling into life under a new head coach. 
My Vikings top 5 players entering the season — numerical order — were Danielle Hunter, Justin Jefferson, Dalvin Cook, Harrison Smith, and Brian O'Neill. After six games, has anything changed?
Yes.
Three new names are coming into my top 5, while Harrison Smith, Brian O'Neill, and Dalvin Cook drop out. Smith, O Neill, and Cook are still outstanding football players who just miss out. If you add Dalvin Tomlinson, separating the top nine players is challenging.
After much thought, I narrowed down my Vikings top 5 players after six games to the flowing,
5. Christian Darrisaw (LT)
Brian O'Neill had this spot before the season, but he is usurped by his young teammate on the opposite side of the offensive line. O'Neill has been solid for the Vikings, but Christian Darrisaw can be dominant. After injury delayed the start of his NFL career, now in Year 2, we are starting to see that dominance. He's not just protecting his quarterback and making lanes for the running back. He is handing out pancakes.
The great news is Darrisaw can continue to improve, but even right now, PFF has him as the Vikings second-best player this season with an overall grade of 79.8. His pass-blocking grade of 82.6 is particularly impressive and has significantly improved from last season. Darrisaw is on his way to being one of the best offensive tackles in the league.
4. Kirk Cousins (QB)
Kirk Cousins was the glaring omission from my preseason list. Cousins had been statistically excellent for the Vikings over four seasons and was close to consideration. Ultimately, I decided against putting him in, so why am I now when he's statistically not playing as well? No, it's not because "he's" winning games. It's because of critical development in his play this season. Under Kevin O'Connell, Cousins has taken complete control of the offense, something we didn't see in the past. That comes down to different coaching styles, which gives the Vikings quarterback more freedom than he's had in the past. The hope of a young offensive coach unlocking more in Cousins has had a promising start.
It hasn't been smooth sailing like everything with the Vikings this season. When new coaches implement new schemes, it takes time to all come together. What has impressed me most is Cousins' work at the line of scrimmage. Except for the Eagles game, Cousins has wholly controlled the offense. He has been regularly checking out of plays and switching to another, seemingly always with a successful outcome. The Vikings offense should become more in sync as the season progresses.
The best of Cousins could still be ahead of him, and he's been pretty good up to now.
3. Danielle Hunter (EDGE)
Falling two places from preseason is Danielle Hunter. Despite two injury-plagued years, I put Hunter at number one. He's just that good, and although there's some disappointment that he's not been piling up the sacks. Hunter is still playing well while adjusting to a new defensive system and a slightly different role.
PFF gives an overall grade of 79.7, third among Vikings and 21st among all edge defenders. Of course, the expectation from Hunter is to be elite. The last time he was fully healthy for a whole season, in 2019, PFF graded him as the 7th-best edge defender with 89.0. Can Hunter find that bit extra with more familiarity with Ed Donatell's scheme, or have the injuries slowed him down? The signs were promising last time out against Miami that Hunter may be about to hit his stride again. 
2. Za'Darius Smith (EDGE)
Za'Darius Smith has been a revelation, with his play on the field and his personality on and off the gridiron. He has been the perfect signing for the culture Kwesi Adofo-Mensah, and the Vikings have preached about — an infectious and upbeat personality who also delivers the highest standard when on the field.
Smith has been a regular on the injury report since Week 4 with a knee injury. However, he hasn't missed a game and has a strong case for being the Vikings best player so far this season. After getting some full practice reps in before the Dolphins game, Smith came out and had a phenomenal game.
After six games, Smith already has 5.5 sacks, 9 QB hits, and 9 tackles for loss. He has settled in perfectly after making a move across the division from Green Bay. His overall grade from PFF of 83.2 is the highest of any Viking after six games, and he is 16th among all edge defenders. Like his partner on the edge, Hunter, the hope is that there's even more to come.
1. Justin Jefferson (WR)
I was reluctant to crown Justin Jefferson as number one after just two seasons in the league. It might only be six more games, but I'm now ready. Jefferson's talent is undeniable, and opposing teams are going to gameplan to try and stop him. He had a couple of quiet games against the Eagles and Lions but has over 100 receiving yards in four out of six games and over 150 yards in two of them. He has 654 receiving yards from the first six games, behind only Tyreek Hill and Stefon Diggs across the league.
Jefferson needs one more 100-receiving-yard game this season to go past Randy Moss and Odell Beckham and have the record for most 100+ yard games in the first three seasons. Barring injury, that is a certainty to happen and will be another for the ever-growing list of accolades Jefferson is amassing. He is one of the league's superstars and the Vikings best player.
---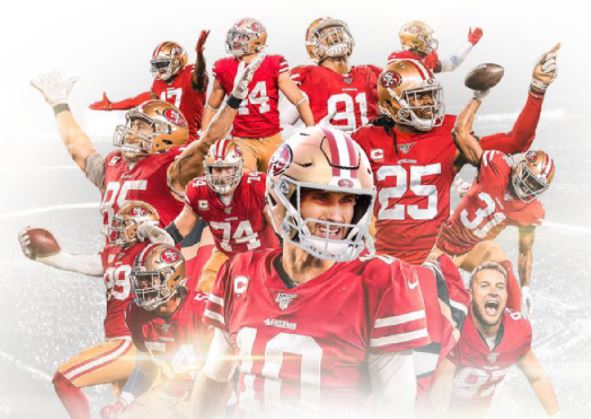 ---


[ad_2]

Source link