[ad_1]

In this episode, Melanie and Ruby cover the text message taking LinkedIn by storm: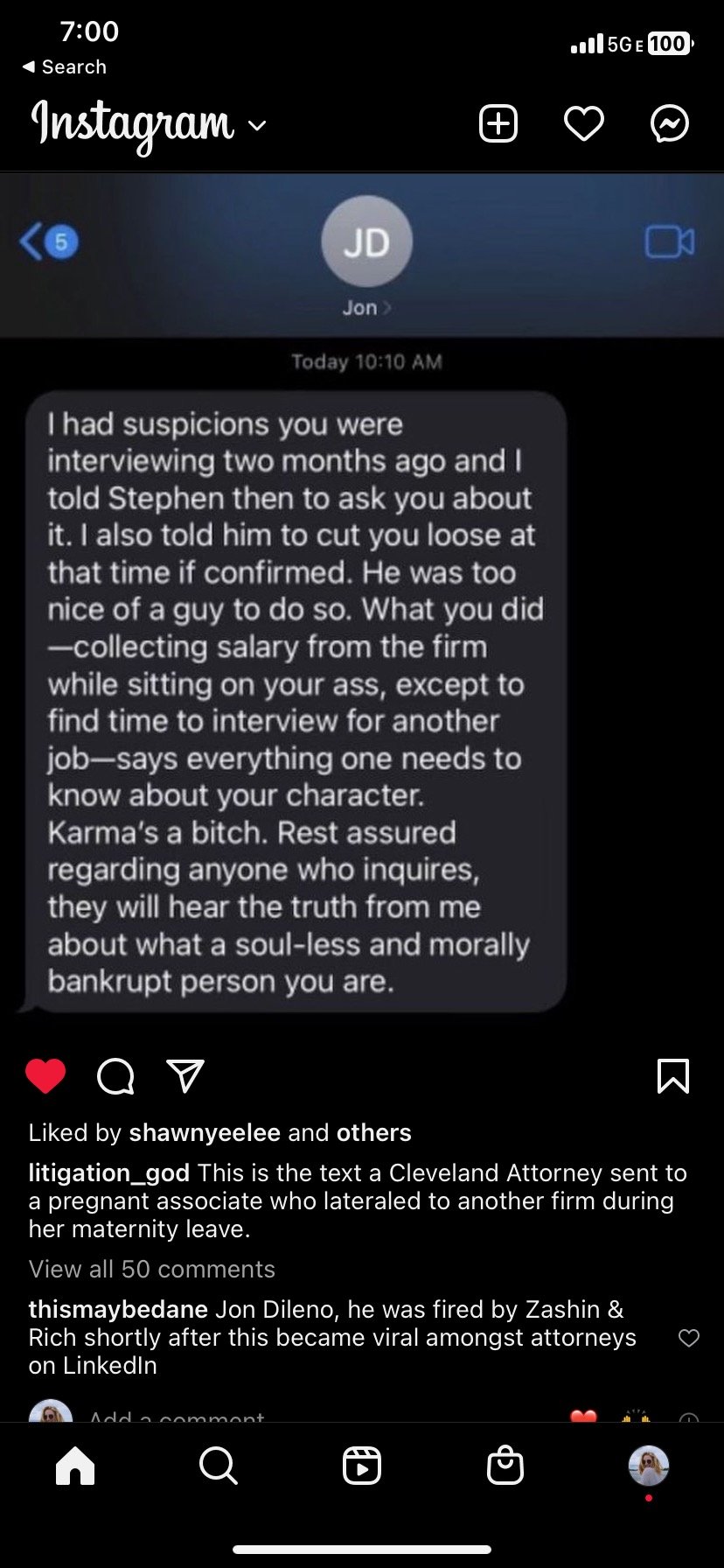 They ask whether the text message was a fire-able offense, what responsibilities employees owe employers, and how to make parental leave more equitable.
Melanie and Ruby also discuss Young Thug's RICO trial, including the judge's comments about jury service and the admissibility of music lyrics. They talk about how the use of lyrics, particularly rap lyrics, in court proceedings has received considerable attention in the last few decades, with many concerned that it penalizes Black expression. After recording, they learned that two congresspeople proposed the Restoring Artists Protection Act, also known as the RAP Act, to protect artists from the use of their lyrics against them as evidence in court proceedings.
In the linked article, the author highlights how the issue is central to the prosecution of Young Thug:
The indictment alleged that Williams [Young Thug] possessed stolen weapons as well as methamphetamine, hydrocodone, and marijuana, with intent to distribute. Williams was also implicated in an attempt to murder Atlanta rapper YFN Lucci, and accused of renting a car "used in the commission of the murder of Donovan Thomas, Jr., a rival gang member."
The indictment cited lyrics from nine Young Thug songs, including "Ski" and "Slime Shit." Several lyrics from the 2019 song "Just How It Is" are listed, including "I done did the robbin', I done did the jackin', now I'm full rappin'" and "It's all mob business, we know to kill the biggest cats of all kittens," which the court deems in the indictment "an overt act in furtherance of the conspiracy." Also noted by the court is the 2021 song "Bad Boy," which includes lyrics like, "Smith & Wesson .45 put a hole in his heart / Better not play with me, killers they stay with me," and "I shot at his mommy, now he no longer mention me."
A similar law was adopted last year in California.
Melanie and Ruby also address FKA twig's civil suit against Shia LaBeouf for sexual battery, battery, assault, intentional infliction of emotional distress, and gross negligence. They look at the Complaint, available for free on the New York Times, and talk about FKA twig's lawyer, Bryan Freedman, and whether his history as an accused sexual abuser makes him an appropriate advocate for survivors. Mr. Freedman has represented survivors like FKA twigs while also representing Kevin Spacey, Diplo, and others accused of sexual misconduct. Back in the 1980s, he was sued alongside some fraternity brothers and the fraternities for sexual assault. The claim eventually settled.
[ad_2]

Source link