[ad_1]

Peter Brandt was one of the first traders and analysts who saw a volatile move incoming on Shiba Inu as he posted SHIB forming a bottom pattern on the daily chart on TradingView the day before the massive 25% move.
Recently, Brandt shared another trading idea, suggesting that Shiba Inu entered a bullish cycle and was going to move further up. The reason for such a bold prediction is the successful completion of the inverted H&S pattern, which is a direct signal for a reversal.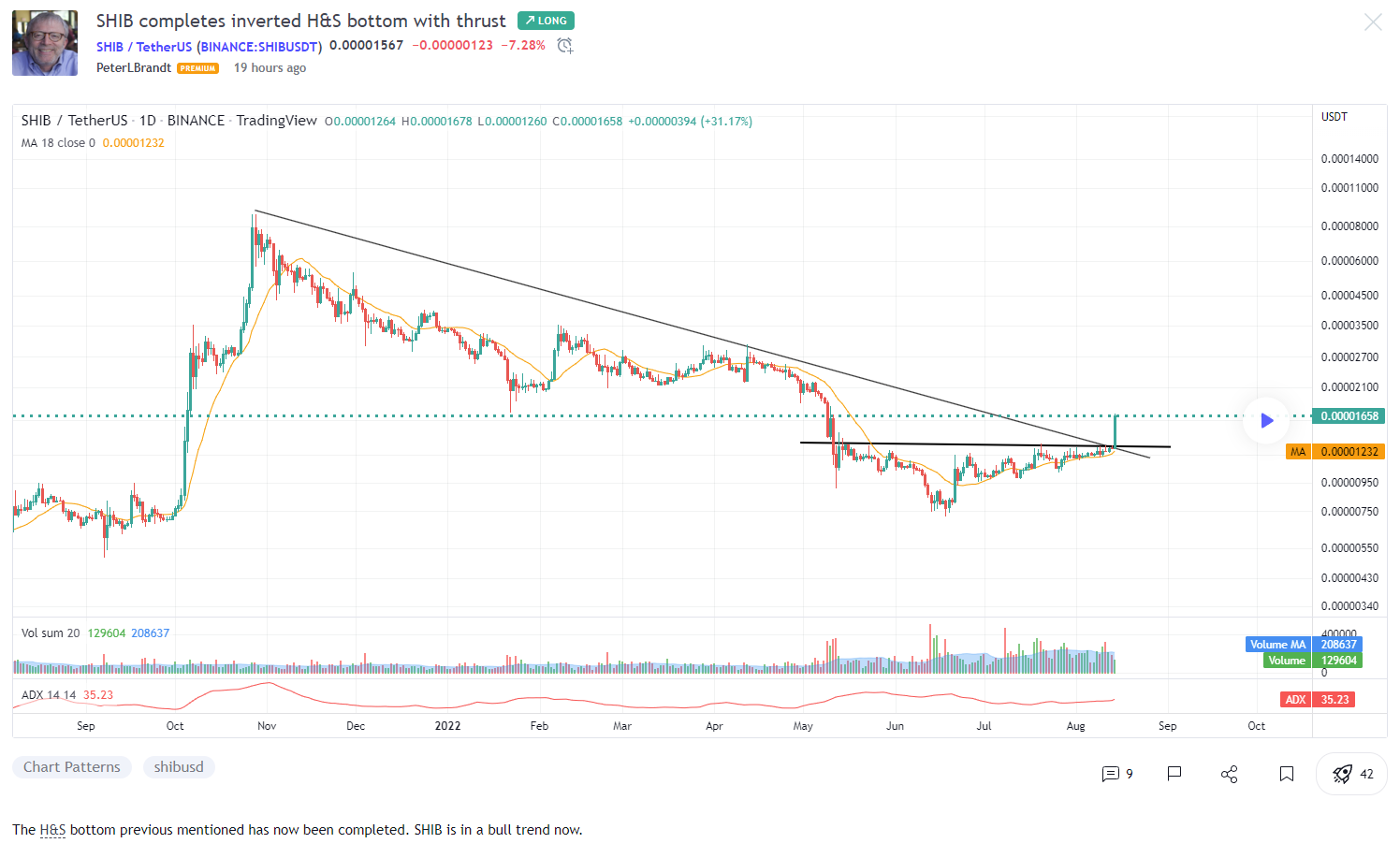 Another factor that speaks in favor of the upcoming bull market for Shiba Inu is the 25% thrust, which reflects the bullishness of investors who are ready to support the rally of the token in case of a successful further breakout.
Technically, Brandt's analysis suggests that Shiba Inu bottomed out and now has no other path but up.
Is it as good as the savvy trader suggests?
From a technical standpoint, Brandt's analysis is more than accurate as Shiba Inu has been showing numerous signs of reaching a local bottom after the assets entered a prolonged consolidation cycle that lasted more than 90 days.
In addition to a strong technical position in the market, the Shiba Inu ecosystem grew fundamentally, adding more decentralized solutions on the network, creating use cases and growing as a project.
A direct sign of growth is the holders' composition that changed from the purely speculative dominance of short-term holders to a fundamentally strong composition of investors holding the token for around a year.
At press time, Shiba Inu is changing hands at $0.00001555 and is losing around 8% of its value in the last 24 hours.
[ad_2]

Source link