[ad_1]

Sep 19, 2022; Philadelphia, Pennsylvania, USA; Minnesota Vikings linebacker Eric Kendricks. Mandatory Credit: Eric Hartline-USA TODAY Sports.
VikingsTerritory's Purple Rumor Mill is a two-day chronicle each week. All the week's rumors are lassoed and plopped in two spots — articles on Saturday and Sunday — for review. Today is the September 25th edition.
Remember — rumors are rumors. What you read on weekends in these pieces is what the world is talking about pertaining to the Vikings, not necessarily items that will come to fruition.
Rumor: Eric Kendricks is suddenly questionable for Vikings-Lions.
Indeed, the Vikings added Kendricks to the injury report with a toe malady on Friday. And with Harrison Smith and Andrew Booth already ruled out, the team can't stack too many more bodies on the injury report versus an upstart Detroit team.
However, Kendricks is expected to play, so anxiety isn't needed on this one.
The Vikings need a bounceback defensive performance in Week 3. A healthy Kendricks is damn near required.
Rumor: U.S. Bank Stadium will soon have a security fence around the perimeter.
This is true. Within the next few years, the glass palace will have an extra layer of security. Vikings Vice President of Public Affairs said this week, "It focuses on the security issue while not losing the great iconic design and beauty of U.S. Bank Stadium."
The Department of Homeland Security recommended the fence in 2016 when the Vikings erected the stadium, and now the franchise is obliging.
The next step is determining who pays for the fence — taxpayers or the Vikings.
Rumor: The Vikings will be the first NFL team ever to play at all three London venues.
This is also a fact.
In 2013, Minnesota defeated Pittsburgh at Wembley Stadium. After that, in 2017, it toppled Cleveland in an almost-storybook season. That game occurred at Twickenham Stadium.
Next week, the Vikings showdown with the Saints at Tottenham Hotspur. It'll make them the first NFL team to play at all three venues. Moreover, their undefeated streak is on the line.
---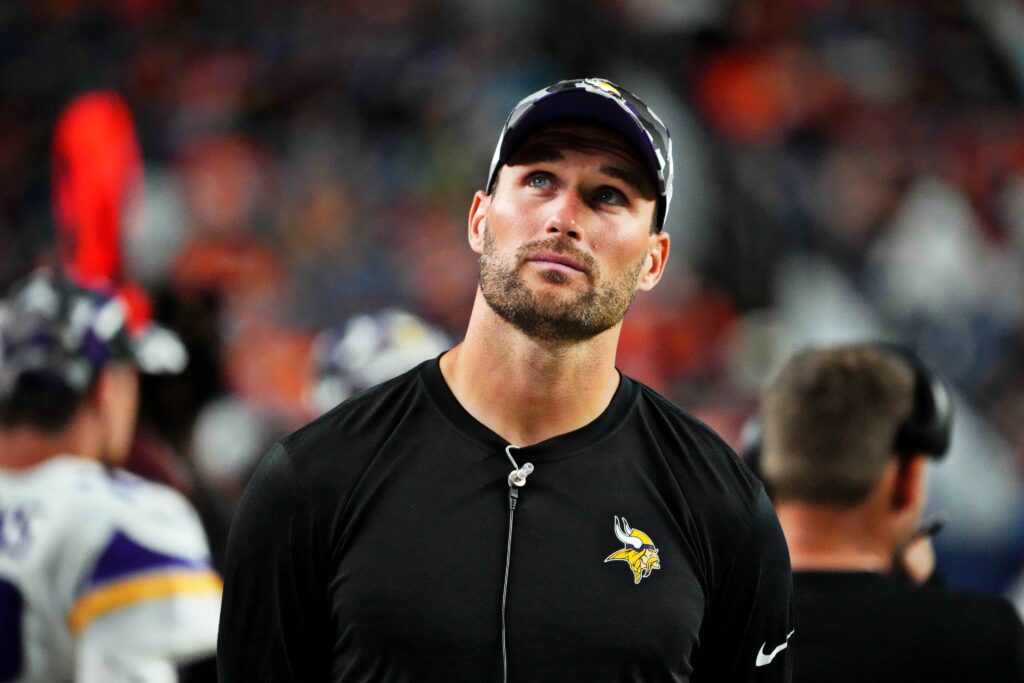 Dustin Baker is a political scientist who graduated from the University of Minnesota in 2007. Subscribe to his daily YouTube Channel, VikesNow. He hosts a podcast with Bryant McKinnie, which airs every Wednesday with Raun Sawh and Sally from Minneapolis. His Viking fandom dates back to 1996. Listed guilty pleasures: Peanut Butter Ice Cream, 'The Sopranos,' and The Doors (the band).


[ad_2]

Source link