[ad_1]

Hugh McElhenny
Hugh Edward McElhenny Jr. was born on December 31st, 1928, in Los Angeles, California. On June 17th, he passed away in his home in Nevada.
Long before the Vikings even existed, he was drafted by the San Francisco 49ers in 1952. The running back was the 9th overall selection. In High School, he set multiple records for his track and field team. After graduating, he attended Compton Junior College and was a standout for the football team that had an undefeated season and won the Junior Rose Bowl.
After dominating the competition for one season, McElhenny transferred to the University of Washington, where he played fullback for the Huskies. In 1950, he was part of a prolific duo with his quarterback Don Heinrich who would also play in the NFL. In that season, McElhenny rushed for over 1,000 yards, a mark that no player in Washington would break until 1977. Against Washington State, the runner rushed for 296 yards and five touchdowns. Interestingly, exact the same number of yards as Adrian Peterson's single-game rushing record in the NFL. McElhenny led Washington in rushing in all three seasons and was an All-American in 1951.
After the 49ers drafted him in 1952, he scored a 40-yard rushing touchdown on his first play. A play that has been drawn up in the dirt because he hasn't learned the playbook yet. In his career for the 49ers, the running back was a five-time All-Pro and Pro Bowler and part of the 1950s All-Decade Team.
The Original Vikings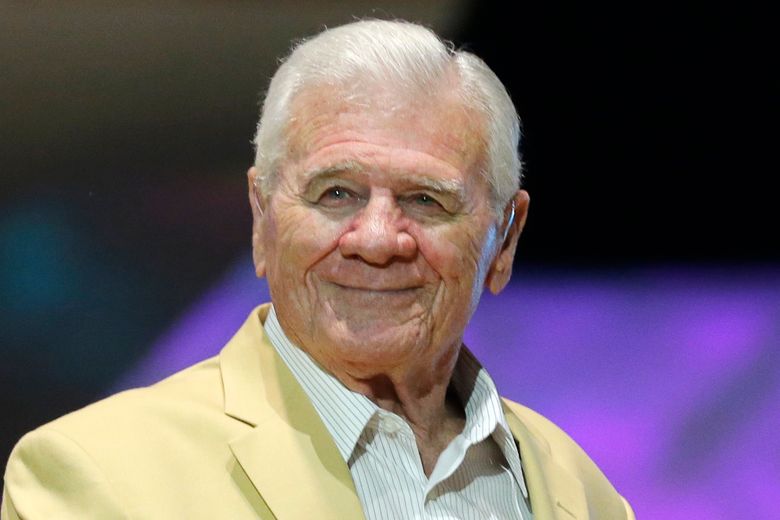 In 1961, he became a Viking, as the expansion franchise selected the running back in the expansion draft and therefore was part of the first roster of the Vikings. He played two years for the franchise, the first two years in franchise history, and led the team in rushing in the first one. McElhenny went to his last Pro Bowl after that season. In two seasons for the purple team, he played in 24 games and started 16 of them. He scored six touchdowns and had 1244 scrimmage yards for the team. The running back also scored his last of two career punt return touchdowns.
He didn't fit the organization's plans, however, as they wanted to build a young roster for the future. The Vikings traded their runner to the Giants. He played one season there and another with the Lions before retiring.
When he retired in 1964, he was one of only three players who eclipsed the 11,000 all-purpose yards. His nickname was 'The King,' and he found his way to the Hall of Fame in 1970. The 49ers retired his jersey with the number 39.
He later worked as a color commentator for the 49ers and tried to bring an NFL team to Seattle, the Seattle Kings.
---
Janik Eckardt is a football fan who likes numbers and stats. He chose the Vikings as his favorite team, despite Christian Ponder being the quarterback at the time. He is a walking soccer encyclopedia, loves watching sitcoms, and Classic rock is his music genre of choice. Follow him on Twitter if you like the Vikings: @JanikEckardt


[ad_2]

Source link