[ad_1]

Brett Favre. © Dan Powers via Imagn Content Services, LLC.
How Would the Vikings Have Fared Against the Colts in Super Bowl 44?
It has been 46 years since the Minnesota Vikings last appeared in the Super Bowl.
Three times they have come very close since (1987, 1998, and 2009). All three games were decided by one score.
In 2009, Minnesota went 12-4 and had the second seed in the NFC.
On Saturday, Minnesota will host the Indianapolis Colts. During that 2009 season, Indianapolis advanced to the Super Bowl with Peyton Manning, Reggie Wayne, Dallas Clark, and Dwight Freeney, to name a few. Many Vikings fans still wonder — how would their favorite team have done in the game had they not lost that heartbreaker to the New Orleans Saints in the Superdome?
How Would the Vikings Have Fared Against the Colts in Super Bowl 44?
None of us can say for a fact what would have happened since the two teams obviously did not face each other in that game. Minnesota would have certainly had a very good chance, though.
That team was loaded. Brett Favre, after being the team's biggest rival for 16 years, decided to join the purple and gold after spending the previous season with the New York Jets.
It's also true that Favre was very beaten up after that title game against the Saints, and he very likely would not have looked like the Favre we had been so used to watching not just that season but also since he became a Green Bay Packer in 1992. He likely would have still done enough to win. Although the Vikings do not make it to the title game without him, he was not the only reason why that team was good. He was the main reason they made it that far, but they had other very good players.
Adrian Peterson was one of the best running backs in the league, if not the best (league-leading 18 rushing touchdowns that season). Offensive Rookie of the Year Percy Harvin was a huge piece to that team with his versatility. Sidney Rice, in year three, had great chemistry with Favre, and Visanthe Shiancoe also had a very good year, too (career-high 13 touchdowns). Chester Taylor was also perhaps the best backup running back in the league, and before Peterson was drafted, he rushed for 1,296 yards as a starter in 2006.
Minnesota also had a very good defense, especially up front with Jared Allen, Kevin Williams, Pat Williams, and Ray Edwards. Behind them, they had Chad Greenway, Ben Leber, Antoine Winfield, and Cedric Griffin (who tore his ACL in overtime at New Orleans; had the Vikings won in regulation, though, the injury does not happen). Before suffering a broken femur in the regular season, linebacker E.J. Henderson also was a prominent member of that defense.
The safeties were a liability all season, but overall they had a pretty good defense.
The Colts lost 31-17 to the Saints in the Super Bowl. Had the Vikings won, it likely would have been very close, given Favre's situation. Regardless, they still would have had a very good shot at finally winning their first Super Bowl.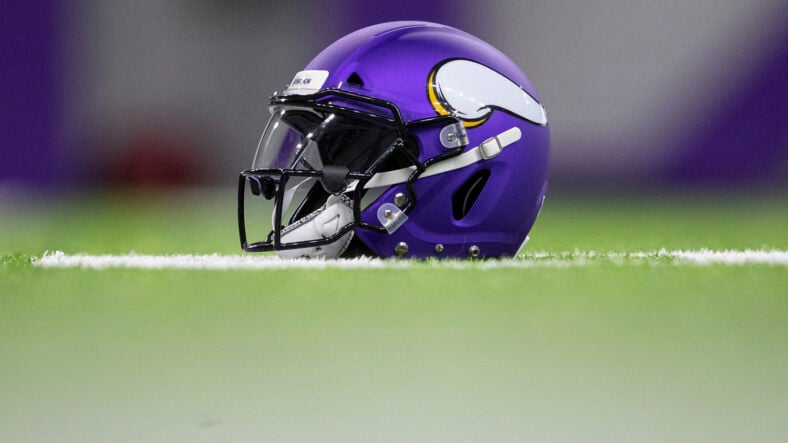 Maybe they still would have lost. The Colts, of course, also had an excellent team that year. Again, we will never know for sure how the game would have gone. Given how good that team was, though, they would have had a very good shot.
One thing is for sure, though. Seeing Favre and Manning in the biggest game would have been a great story. Seeing Favre also leading his former rival to that game would have been one of the best stories in professional sports.
The previous season both the Vikings and Colts faced off at the Metrodome. Colts won 18-15. Yes, it was a home game for the Vikings, but they were also without Favre, Harvin, and right tackle Phil Loadholt that season.
Manning led his team to the win after they trailed 15-0, but he also had two interceptions that game. Manning was certainly not known for throwing many interceptions. That Vikings defense in both 2008 and 2009 was very good. Maybe he would not have thrown any interceptions against them in the Super Bowl. Or perhaps he would have. Maybe he would have also been sacked multiple times by that defense (they had a league-high 48 sacks that season).
That loss at New Orleans will always be one of the most heartbreaking losses in team history. Winning with a Packer great would have meant Vikings fans would have always heard from their biggest rivals' fans that they needed their help to finally win a ring, but nonetheless, a ring is still a ring, and Vikings fans to this day would have always been very grateful for that season.
Many still consider that an entertaining year. It would have been much more special if it ended with a championship. Many what-ifs in this team's history. That 2009 team not advancing to the Super Bowl will always be one of them.
---
[ad_2]

Source link